A HAND UP NOT A HAND OUT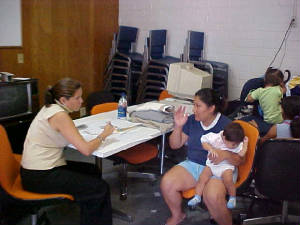 Agencies cooperate to help people help themselves
When her baby is crying with hunger a mama can't think about much else. When a family is sleeping in the car that problem is the main thing on their minds. When a senior citizen has to choose between lights and medicine it's hard to think about much else.
Once those emergency needs are met people can start to think about and work on the underlying causes of the problem. Caring Hands Ministries volunteers help our clients to recognize and overcome these underlying causes. Often we work together with other agencies and ministries to coordinate assistance and help the client develop the skills and attitudes they need to be self reliant.
The mom in this picture is talking wth Mary Lou
of Neighborhood Revitalization in Hall County
about how to work towards having her own home.
Caring Hands Ministries offers
WORK ASSISTANCE SO PEOPLE CAN WORK AND EARN THE HELP THEY NEED
LIFE SKILLS TRAINING
WORK READINSS, WORK SKILLS TRAINING AND WORK EXPERIENCE
HELP TO FIND A JOB
INFORMATION AND REFERRAL SERVICES
ADVOCACY, MENTORING, SOMEONE TO LISTEN AND TO CARE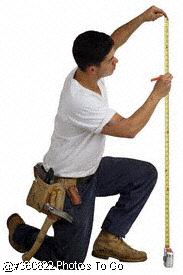 A homeless father-to-be in our work assistance program was helping us get ready for Clothes Day. He spotted a pair of boots that looked like they might fit him. Charles noticed him looking at them and told him he could have them. He tried them on, a perfect fit. He nearly cried. Just that morning he had applied for a job and been turned down because of his ragged shoes. Charles told him to call them back. The job was still available. He started work the next morning. Caring Hands Work Assistance Program encourages people to earn the help they need while learning the skills, attitudes and habit they need to be successful in a regular job. Because this young man was working for the help he needed - doing something to help somebody else- he was in the right place at the right time to get the thing he needed to open the door to a well paying job.